National Conference 2022: Jesus, Lover of My Soul
The Song of Songs touches the very heart of human longing and desire for special relationships - physical, romantic, exclusive, sexual, companionable. So, in some ways it feels like the very last bit of the Bible to preach on at a conference for Christians with same-sex attraction!
Both in its own poetry and its central place in the unfolding imagery of God's love for people, the Song of Songs takes us through our acknowledged desire for human physical and romantic relationships into something even deeper and better. Read this way, it portrays Christ as the lover of our souls, the supreme object of desire and the one perfect fulfilment of human longing. It takes us to places of deep vulnerability and brings Christ closer as our 'Ultimate Other Half'. We will be looking at what it says about our desire (chapter 1) and what it says about his desire for us (chapter 2). 
About the Speaker: Julian Hardyman
Julian writes: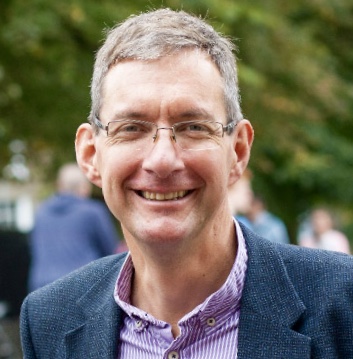 "I have been in Cambridge for 25 years but am currently plotting a move to Madagascar where my father was born and where my boss would be called Julien. And, yes, I have heard the joke about the rapping Lemur called King Julian in the cartoon film Madagascar. A lot. My hobbies are distance running (an attempt to compensate for not being sporty at school), painting with oils and acrylics (specialising in fake Monets and the odd revealing self-portrait). The closest thing I have to a household idol is my dog Poppy, a five-year-old red Border Collie, with whom I spend much of each day."
Please click the button below to book your place:
Book Conference